Our Practitioners are enthusiastic and committed individuals providing a safe and stimulating environment, rich with opportunities designed to stimulate each child's individual needs. Our well qualified and experienced staff members have been selected for their dedication, enthusiasm and ability to provide quality care and learning during your child's very important development stage. We recognise each child as an individual and with this in mind challenge each and every child to develop at a pace that suits their ability and aptitude. Activities are planned to help your child in all aspects of development and our equipment is carefully selected to support this.
Our setting offers high quality education with well qualified, caring and motivated staff, whose primary concern is the well-being and development of your child.
Great care is taken to ensure that our children engage in a stimulating, motivating and appropriate experience that will allow them to develop at a pace suited to their individual needs and interests.
Child Protection is of paramount importance at Pavilion Preparatory School and Kindergarten and we take our responsibilities in that regard very seriously. You can view detailed policies and documentation for download on our Download Page.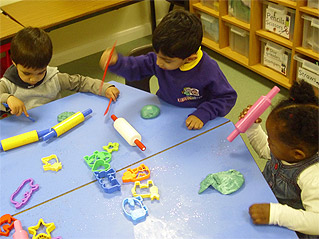 Our primary focus is to provide care of the highest quality for both local families and those from a wider area.
We offer:
The atmosphere here at our setting is warm and welcoming where staff are trained to recognise and encourage your child's development. All staff have appropriate qualifications and relevant checks are made in accordance with Ofsted requirements.